So annual awards time and two categories as usual – Overcoming Adversity and Athlete of the Year.
Over coming adversity is a trait of a successful people generally and athletes specifically. It's all about not quitting and have the determination to press on no matter what lemons life is throwing at you. It can happen anytime, or any place.
This year I awarded the prize to Magda Murphy. In her build up for IronMan Italy I had set her a final monster session which would simulate / rehearse for race day, not quite doing full distance but being a long, all day hit out covering all three disciplines.
Not long into the bike section her Di2 gears packed in leaving her in the 53×12. Undeterred and rather than going home and swapping bikes, she just carried on grinding out the big gear for the bulk of the ride.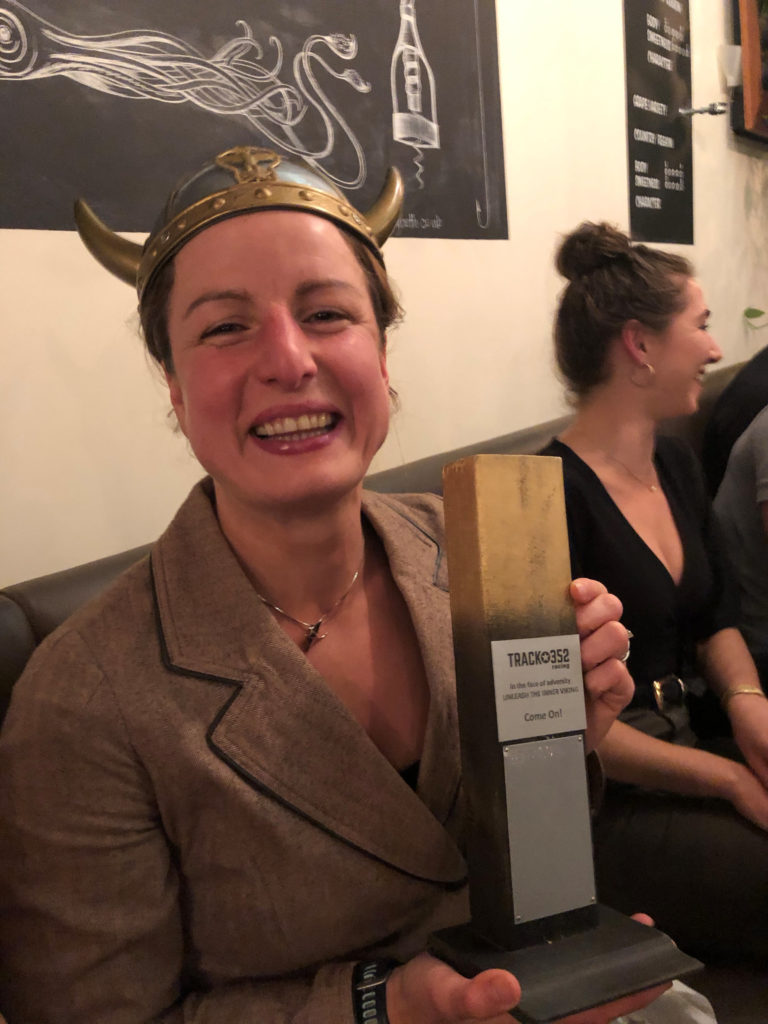 Athlete of the year is about recognising the best performance and that was not a clear cut choice. There were several candidates as we had three athletes on the GB Age Group podium at the Olympic Distance Champs at the WTC Leeds event, an Island Games individual silver medal and another sub 10hour IronMan.
When things are tight and athletes compete over the same distance then you can look to head to head results and on this basis I judged that the award should go to Megan Chapple edging out Amy Critchlow by virtue of her silver medal placing at the Island Games compared to Amy's 4th place. 2019 was Megan's breakout year – she showed complete dedication to training through the winter leading up to a string of top drawer performances which included first female at the Jersey Triathlon.