After the Island games we stayed on in Spain visiting our friends Colin & Helen both IronMan triathletes, who now live in Mojacar, in the Almeria region of southern Spain. Colin took me out me out on a 90k ride. We left by 7:30 when it was already in the mid 20s so as to be home before the heat really gets fierce. 
The main feature of the ride is a 11k climb up into the hills inland from the coast.  A fairly steady climb on good, quiet roads, without any really steep ramps.  Off the top was a rolling 3k before coffee & tostada stop in Lubrin and time to replenish the bottles.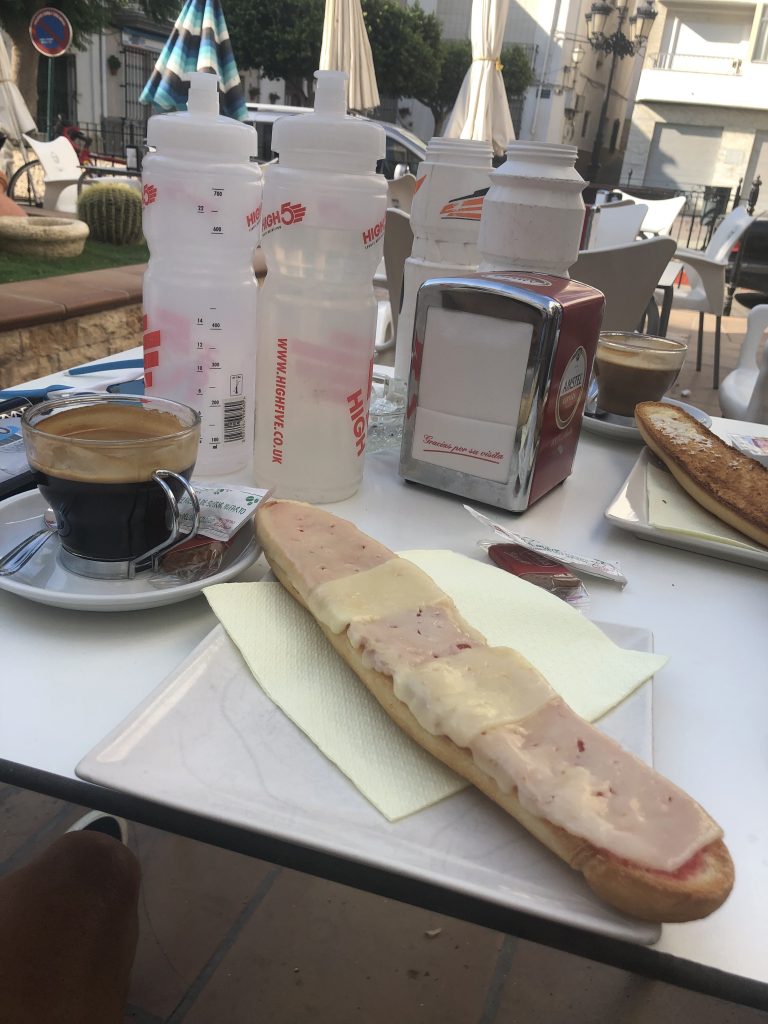 A gradual descent on a billiard table smooth road took us back towards the coast, meeting up with another local cyclist on the road. Joined up with a busier section of road around Palomares and into Garrucha before hitting teh coastal strip and a cruise in before a cooling swim in the pool.
Managed to catch some of the ride a bit shakily on my GoPro.